2021 Incidents
January
50
February
March
April
May
June
July
August
September
October
November
December
2020 INCIDENTS
JANUARY
33
FERRUARY
51
MARCH
36
APRIL
26
MAY
65
JUNE
70
JULY
65
AUGUST
74
SEPTEMBER
64
OCTOBER
65
NOVEMBER
59
DECEMBER
38
2019 Incidents
January
76
February
48
March
42
April
38
May
57
June
63
July
79
August
52
Septamber
58
October
94
November
60
December
44
Total
711
2018 Incidents
January
56
February
43
March
73
April
46
May
43
June
52
July
77
August
85
September
58
October
65
November
59
December
55
Total
712
2017 Incidents
January
56
February
28
March
47
April
45
May
42
June
55
July
77
August
55
September
44
October
53
November
48
December
50
Total
600
Web Counters
Website Visitors
Since
October 5, 2016

Visitors Today
Mar 01, 2021

Welcome to the Official Site of the Westerly Fire Department
Join Our Volunteers Today!
***CLICK HERE FOR MORE RECRUITMENT INFO***
---
*Important 2020 Tax Information*
The 2020 Fire District Tax Statements were mailed the first week of November and were due by November 30th. Due to the COVID-19 pandemic,
the Tax Office is CLOSED at this time.
If you are in need of tax information, please email your request to taxes@westerlyfire.com.
Payment Options:
MAIL - y
our payment to Westerly Fire District, PO Box 2952, Westerly, RI 02891
DROP OFF - in the mail slot at 180 Beach St, Westerly, RI 02891 (do NOT place payment in mailbox at Westerly Town Hall)
CALL - Personal Teller services listed below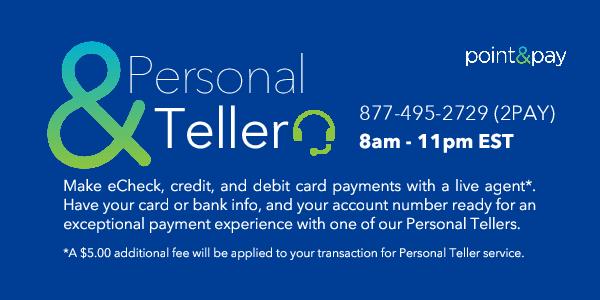 Members of the Westerly Fire Department stretch a 2 1/2 inch line over the aerial of Ladder 1 into the second floor of the Welch Building.

BLAZE FROM THE PAST: THE MOHICAN MARKET

Asst. Chief Joseph Fusaro, March 01

On Thursday March 22, 1956, Westerly would see the most destructive fire in the downtown area during the 1950's. Situated near the corner of Broad St and Union St sat the Welch Building occupied by the Mohican Market. The Mohican Market served many in both Westerly and Pawcatuck. At about 5:18 am Westerly Police Officer Peter Comforti was patrolling the downtown area when he noticed smoke. While he ... (Full Story & Photos)


Ice Rescue Training

Lieutenant Izzi, February 18

Our volunteers participated in a two part training series focused on Ice Rescue. The first night was focused on the various equipment and different rescue techniques. The second night we simulated a victim that had fell through the ice, where our members took turns executing the rescue.... (Full Story & Photos)



Firefighters Pat Husereau and Larry Rathbun, of Rhode Island Steam Fire Engine Co. 1 operate a 2 1/2 inside an overhead door in heavy smoke. Box 3152, 2/18/1969

BLAZE FROM THE PAST

Asst. Chief Joseph Fusaro, February 01

On Tuesday February 18, 1969 Westerly was settling back to normal after a mid-February snowstorm. Snow accumulations totaled several inches. At 2:30 pm Charles Coon, an employee of Collings Storage discovered a fire in rear of the main warehouse. He attempted to extinguish the fire discharging two fire extinguishers on the growing blaze with no affect. As the fire grew it activated the sprinkler ... (Full Story & Photos)


Adopt a Fire Hydrant

Captain Sam Homsi, February 01

Businesses and homeowners alike are encouraged to "Adopt-A-Hydrant" near your business or home. There are hundreds of fire hydrants in the Westerly Fire District. Having hydrants clear of snow in an emergency can save minutes, where minutes could mean life or death.

Take a picture and post in the comment section with the #myWFDhydrant.... (Full Story & Photos)

THIS MONTH (JANUARY) IN WFD HISTORY

Asst. Chief Joseph Fusaro, January 04

January 20, 1869- The Committee on Fire Engines purchased a steam powered fire engine , The Rhode Island Steam Fire Engine No. 1 along with a new hand pumper to be called the N.F. Dixon No. 2 from the Jeffers Company of Pawtucket RI.

January 5, 1875- The barn of Benjamin Babcock located in Stillmanville was destroyed by fire. This is in Pawcatuck.

January 10, 1901-Vose's Ice house caught fire ... (Full Story)




Your feedback is important to us! Feel free to sign the guestbook.