2022 Incidents
January
66
February
40
March
April
May
June
July
August
September
October
November
December
2021 Incidents
January
50
February
48
March
63
April
44
May
63
June
57
July
79
August
81
September
67
October
59
November
71
December
75
2020 INCIDENTS
JANUARY
33
FERRUARY
51
MARCH
36
APRIL
26
MAY
65
JUNE
70
JULY
65
AUGUST
74
SEPTEMBER
64
OCTOBER
65
NOVEMBER
59
DECEMBER
38
2019 Incidents
January
76
February
48
March
42
April
38
May
57
June
63
July
79
August
52
Septamber
58
October
94
November
60
December
44
Total
711
2018 Incidents
January
56
February
43
March
73
April
46
May
43
June
52
July
77
August
85
September
58
October
65
November
59
December
55
Total
712
Web Counters
Website Visitors
Since
October 5, 2016

Visitors Today
May 29, 2022

Welcome to the Official Site of the Westerly Fire Department
Join Our Volunteers Today!
***CLICK HERE FOR MORE RECRUITMENT INFO***
---
*Important 2021 Tax Information*
The 2021 Fire District Tax Statements were mailed the first week of November and were due by November 30th. To check balance due with interest please click the Check Account Balances link below. Also to check balances paid for Income Tax filing purposes, please click Check Account Balance link.
You can also
email your request to taxes@westerlyfire.com.
Payment Options:
MAIL - y
our payment to Westerly Fire District, PO Box 2952, Westerly, RI 02891
DROP OFF - in the mail slot at 180 Beach St, Westerly, RI 02891 (do NOT place payment in mailbox at Westerly Town Hall)
CALL - Personal Teller services listed below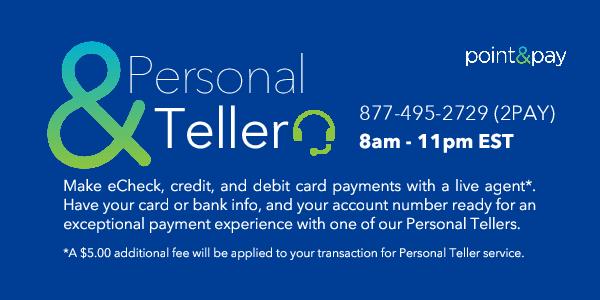 Boxes 4121 and 4115-May 9,1986-The D side of the Calabrese Club when firefighters first arrived.

BLAZE OF THE PAST: THE CALABRESE CLUB FIRE MAY 9, 1986

Asst. Chief Joseph Fusaro, May 19

Thursday May 8, 1986 was a typical early May day. Temperatures were in the low 60's and the nights were slightly cooler in the mid to high 40's. Clouds would be moving in overnight and a light drizzle was expected. Members of the Calabrese Society had two meetings that Thursday evening and the club was closed up around 10 pm. Around 2:35 am on Friday May 9 fire boxes 4121 for West St and 4115 ... (Full Story & Photos)


BLAZE FROM THE PAST:144 Granite St.

Asst. Chief Joseph Fusaro, April 15

On Monday April 6, 1964, a fire was reported at 144 Granite St. Box 1253 was sounded by Henry Sieczkiewicz, a member of the Cyclone Steam Fire Engine Co.# 2 and neighbor who spotted the flames and smoke and summoned the fire department. as well as phone reports made by others to the Westerly Fire Station at 12:40 pm. Five pieces of apparatus responded. Prior to the arrival of firefighters, the daughter ... (Full Story & Photos)



Box 1253-4/6/1964-Pre-arrival photo shows heavy fire venting from 144 Granite Street.

17th Annual Mystic Irish Parade

Captain Sam Homsi, March 27

The volunteers of the Westerly Fire Department participated in the 17th Annual Mystic Irish Parade on Sunday, 3/27/2022. Also, we were honored to have been named the "Best First Responders" in this year's parade. It was estimated that there were approximately 90 units, 2,000 marchers, and 40,000 spectators.
... (Full Story & Photos)


BLAZE FROM THE PAST:POTTER LANGWORTHY FIRE-March 14,1975

Asst. Chief Joseph Fusaro, March 13

Friday March 14, 1975 would be a day to remember in the annals of the Westerly Fire Department. On this day Westerly would experience one of the worst fires in its history. The fire at the Potter-Langworthy building would also showcase the great cooperation the volunteer fire departments in Westerly and Stonington have had for over a century. March 14, 1975 did not start off well. Weather forecasts ... (Full Story & Photos)



Box 3111-March 14, 1975-Firefighters pour water into the front of the Potter-Langworthy Building.



Box 1313-February 4, 2004-This view greeted firefighters as the drove up Granite St. responding to Shetucket Plumbing.

BLAZE FROM THE PAST: SHETUCKET PLUMBING FIRE-February 4, 2004

Asst. Chief Joseph Fusaro, February 10

Shetucket Plumbing Fire February 4, 2004

2004 had been an eventful year for winter weather. Temperatures in January reached all new lows and several snowstorms left Westerly with a decent snowpack. February, although still cold brought slightly higher temps but large snow piles still remained in parking lots and near intersections. On February 4, 2004 Westerly firefighters were clearing the Westerly ... (Full Story & Photos)

Your feedback is important to us! Feel free to sign the guestbook.