2021 Incidents
January
50
February
48
March
63
April
44
May
63
June
57
July
79
August
81
September
67
October
59
November
71
December
75
2020 INCIDENTS
JANUARY
33
FERRUARY
51
MARCH
36
APRIL
26
MAY
65
JUNE
70
JULY
65
AUGUST
74
SEPTEMBER
64
OCTOBER
65
NOVEMBER
59
DECEMBER
38
2019 Incidents
January
76
February
48
March
42
April
38
May
57
June
63
July
79
August
52
Septamber
58
October
94
November
60
December
44
Total
711
2018 Incidents
January
56
February
43
March
73
April
46
May
43
June
52
July
77
August
85
September
58
October
65
November
59
December
55
Total
712
2017 Incidents
January
56
February
28
March
47
April
45
May
42
June
55
July
77
August
55
September
44
October
53
November
48
December
50
Total
600
Web Counters
Website Visitors
Since
October 5, 2016

Visitors Today
Jan 22, 2022

Welcome to the Official Site of the Westerly Fire Department
Join Our Volunteers Today!
***CLICK HERE FOR MORE RECRUITMENT INFO***
---
*Important 2021 Tax Information*
The 2021 Fire District Tax Statements were mailed the first week of November and were due by November 30th. To check balance due with interest please click the Check Account Balances link below. Also to check balances paid for Income Tax filing purposes, please click Check Account Balance link.
You can also
email your request to taxes@westerlyfire.com.
Payment Options:
MAIL - y
our payment to Westerly Fire District, PO Box 2952, Westerly, RI 02891
DROP OFF - in the mail slot at 180 Beach St, Westerly, RI 02891 (do NOT place payment in mailbox at Westerly Town Hall)
CALL - Personal Teller services listed below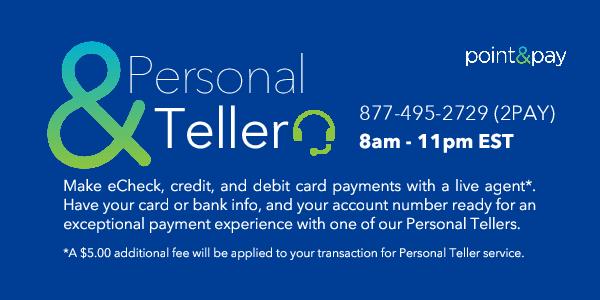 Box 1122-January 8, 1963-A view of the rear of the Barber Memorial Building as fire blows out two windows and the transom above the exit door.

BLAZE FROM THE PAST-BARBER MEMORIAL-PORTER-LOVELAND FIRE -January 8, 1963

Asst. Chief Joseph Fusaro, January 02

1963 would start with one of the largest downtown fires in Westerly's history. the weather was as it has been recently with above normal temperatures. On Tuesday January 8, 1963, a fire was discovered in the Barber Memorial Building 58 High St. Witnesses heard what sounded like a small explosion and later flames erupted from the rear of the Barber Building. Box 1122 in Dixon Square was used ... (Full Story & Photos)


Structure Fire - 170 Canal Street

Captain Sam Homsi, December 27

At approximately 0405 hours on Thursday, 12/23, the Volunteers of the Westerly Fire Department were alerted to a structure fire at 170 Canal Street. First arriving units confirmed a working fire within several minutes, with the first due engine arriving shortly thereafter. Despite heavy fire and weather conditions, an aggressive and quick attack brought the fire under control within approximately ... (Full Story & Photos)



Box 1133-December 22, 1982-View of the rear of the Riverside Inn as members of the Alert Hook & Ladder Co. stretch lines to the third floor via the aerial.

BLAZE OF THE PAST: THE RIVERSIDE INN-December 22,1982

Asst. Chief Joseph Fusaro, December 02

Wednesday December 22, 1982 was a cold day with temperatures in the 30's and a westerly wind of 10 mph.. With it only three days before Christmas it would be the worst time to experience a major fire. The fire was discovered by a tenant, Oscar Hernandez, who was returning from work. As he made his way to his third floor apartment he noticed smoke seeping from around a door frame of another ... (Full Story & Photos)


BLAZE FROM THE PAST- POTTER HILL MILL FIRE-NOVEMBER 7, 1977

Asst. Chief Joseph Fusaro, November 04

As the sun began to rise over Westerly on a cool Monday November 7, 1977, people were going to be sleeping in as the nation was observing Veterans' Day. Around 6:20 am neighbors of the Potter Hill Mill hear what sounded like firecrackers going off. Getting out of bed to investigate Mrs. Nancy Buckstael saw a great wall of flames coming from the mill. A phone call was made to the Westerly Fire Station ... (Full Story & Photos)



Box 4535-November 7, 1977-View from the Potter Hill Bridge prior to arrival.



Box 3111-October 13, 1985-A view of the rear as Westerly and Pawcatuck's ladder trucks go to work on the fire.

BLAZE FROM THE PAST-THE ALBA INN FIRE

Asst. Chief Joseph Fusaro, October 02

It was a dank and dreary on Sunday October 13, 1985. At some time after 6:00 am smoke detectors began sounding in the Alba Inn at 31 Canal St. The manager of the rooming house assisted by another tenant began banging on doors to awaken other tenants while a call was placed to the Westerly Fire Department. Box 3111 for High St and Canal St was transmitted from the firehouse on Union St. at ... (Full Story & Photos)

Your feedback is important to us! Feel free to sign the guestbook.