2020 INCIDENTS
JANUARY
33
FERRUARY
51
MARCH
36
APRIL
26
MAY
65
JUNE
70
JULY
65
AUGUST
74
SEPTEMBER
64
OCTOBER
65
NOVEMBER
DECEMBER
2019 Incidents
January
76
February
48
March
42
April
38
May
57
June
63
July
79
August
52
Septamber
58
October
94
November
60
December
44
Total
711
2018 Incidents
January
56
February
43
March
73
April
46
May
43
June
52
July
77
August
85
September
58
October
65
November
59
December
55
Total
712
2017 Incidents
January
56
February
28
March
47
April
45
May
42
June
55
July
77
August
55
September
44
October
53
November
48
December
50
Total
600
2016 Incidents
Jan
40
Feb
48
Mar
36
Apr
56
May
45
Jun
46
Jul
65
Aug
91
Sep
61
Oct
54
Nov
44
Dec
60
Total
646
Web Counters
Website Visitors
Since
October 5, 2016

Visitors Today
Jan 25, 2021

Welcome to the Official Site of the Westerly Fire Department
Join Our Volunteers Today!
***CLICK HERE FOR MORE RECRUITMENT INFO***
---
*Important 2020 Tax Information*
The 2020 Fire District Tax Statements were mailed the first week of November and were due by November 30th. Due to the COVID-19 pandemic,
the Tax Office is CLOSED at this time.
If you are in need of tax information, please email your request to taxes@westerlyfire.com.
Payment Options:
MAIL - y
our payment to Westerly Fire District, PO Box 2952, Westerly, RI 02891
DROP OFF - in the mail slot at 180 Beach St, Westerly, RI 02891 (do NOT place payment in mailbox at Westerly Town Hall)
CALL - Personal Teller services listed below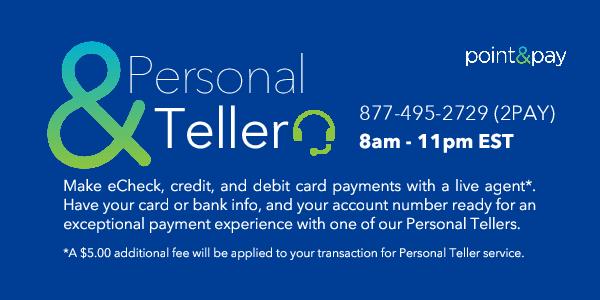 THIS MONTH (JANUARY) IN WFD HISTORY

Asst. Chief Joseph Fusaro, January 04

January 20, 1869- The Committee on Fire Engines purchased a steam powered fire engine , The Rhode Island Steam Fire Engine No. 1 along with a new hand pumper to be called the N.F. Dixon No. 2 from the Jeffers Company of Pawtucket RI.

January 5, 1875- The barn of Benjamin Babcock located in Stillmanville was destroyed by fire. This is in Pawcatuck.

January 10, 1901-Vose's Ice house caught fire ... (Full Story)




THIS MONTH (DECEMBER) IN WFD HISTORY

Asst. Chief Joseph Fusaro, December 01

December 20, 1888- The Chapman Building at the corner of Main and Broad Sts. was heavily damaged.

December 19, 1892- The barn and storehouse owned by AH. Spicer on Cross St were destroyed.

December 1, 1896-Union St, the Dwelling AB Crafts was seriously damaged by fire. House stood where the old police station is.

December 22, 1903-Bee Hive Department Store & Brown Building 20 High St. was completely ... (Full Story)




Thanksgiving Safety Tips

Captain Sam Homsi, November 25

With 44% of all home fire starting in the Kitchen, the Westerly Fire Department wanted to remind everyone about cooking safety as we approach Thanksgiving. Attached are some helpful tips from the NFPA and the US Fire Administration.

For those planning on deep frying a turkey, please remember a few key tips:
• Keep outdoor fryers off decks, out of garages and a safe distance away from trees and ... (Full Story & Photos)

Land for Sale

Chief Mackay, November 24

The Westerly Fire District is accepting bids for property located at 2-6 Potter Hill Road. For more information or to submit a bid, call Chief Mackay at 401-596-0402 (Ext 2) or email chief@westerlyfire.com. All offers must be received by 1-4-21 at 2 pm. ... (Full Story & Photos)

Local First Responders Collect 4,900 Pounds of Food for Jonnycake Center

Captain Sam Homsi, November 07

Westerly Fire Department volunteers, joined with members of the Dunn's Corners Fire Department, Westerly Ambulance, and Westerly Police Department, collected 4,900 pounds of food for the Johnnycake Center. Special thanks to McQuade's Marketplace and the Westerly Walmart for allowing our members to make these collections this past Saturday, 11-7-20. ... (Full Story & Photos)

Your feedback is important to us! Feel free to sign the guestbook.