2021 Incidents
January
50
February
48
March
63
April
44
May
63
June
57
July
79
August
81
September
October
November
December
2020 INCIDENTS
JANUARY
33
FERRUARY
51
MARCH
36
APRIL
26
MAY
65
JUNE
70
JULY
65
AUGUST
74
SEPTEMBER
64
OCTOBER
65
NOVEMBER
59
DECEMBER
38
2019 Incidents
January
76
February
48
March
42
April
38
May
57
June
63
July
79
August
52
Septamber
58
October
94
November
60
December
44
Total
711
2018 Incidents
January
56
February
43
March
73
April
46
May
43
June
52
July
77
August
85
September
58
October
65
November
59
December
55
Total
712
2017 Incidents
January
56
February
28
March
47
April
45
May
42
June
55
July
77
August
55
September
44
October
53
November
48
December
50
Total
600
Web Counters
Website Visitors
Since
October 5, 2016

Visitors Today
Sep 26, 2021

Welcome to the Official Site of the Westerly Fire Department
Join Our Volunteers Today!
***CLICK HERE FOR MORE RECRUITMENT INFO***
---
*Important 2021 Tax Information*
The 2021 Fire District Tax Statements will be mailed the first week of November and are due by November 30th.
If you are in need of tax information, please email your request to taxes@westerlyfire.com.
Payment Options:
MAIL - y
our payment to Westerly Fire District, PO Box 2952, Westerly, RI 02891
DROP OFF - in the mail slot at 180 Beach St, Westerly, RI 02891 (do NOT place payment in mailbox at Westerly Town Hall)
CALL - Personal Teller services listed below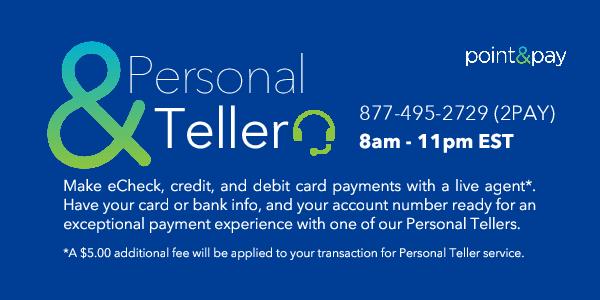 BLAZE FROM THE PAST: Dixon Square Building

Asst. Chief Joseph Fusaro, September 02

Tuesday September 15, 1970 saw a steady, driving rain falling when Fire Chief Columbus Pasetti received a phone call around 8:30 am reporting a fire in the Dixon Square building. He responded to investigate finding smoke coming from the building's second floor. He immediately pulled fire alarm box 1122, the Dixon Square box, and then pulled it again. As Westerly firemen arrived, they immediately began ... (Full Story & Photos)



Box 1122-September 15,1970. Westerly firefighters stretch lines via multiple ground ladders at the Dixon Square Building.



Box 1123- 8-15-1987-The rear of the old Hanley-Williams Lumber Yard.

BLAZE FROM THE PAST-HANLEY-WILLIAMS LUMBERYARD FIRE

Asst. Chief Joseph Fusaro, August 07

August of 1987 was a very warm and humid month. Westerly was experiencing a busy summer Saturday on August 15, 1987. Beaches were full and bustling with beachgoers as tourists flocked to beat the summer heat. A warm breeze was blowing up the Pawcatuck River and traffic was moderate for a mid afternoon in the downtown area. At around 3:20 pm a Westerly Ambulance was returning to their headquarters ... (Full Story & Photos)


BLAZE FROM THE PAST-UNITED BUILDERS SUPPLY FIRE

Asst. Chief Joseph Fusaro, July 02

July 1, 1988 was a beautiful day in Westerly 33 years ago. It was sunny and warm with low humidity. There was a light breeze from the southwest. Electric Boat workers were in the first day of a general strike after contract negotiations had broken down. All in all, this would be a bad thing for the people in our area but on this day it was fortuitous. During this time there was no statewide ... (Full Story & Photos)



Box 3143-7/1/1988-Firefighter Michael Gomes uses an axe to break up roles of tar paper and bundles of wooden shingles to complete overhaul at the UBS fire,



Photo courtesy of Providence Canteen.

Structure Fire - 5 N Joseph St

Asst Chief Fusaro, July 01

At approximately 17 minutes past midnight on Thursday July 1, 2021, Westerly Dispatch received a 911 call reporting a possible structure fire at 5 North Joseph St. The Westerly Fire Department was dispatched. The first arriving fire unit confirmed a working structure fire. Flames were showing from the Bravo side of a 1-story ranch style house with fire from a basement window extending up the outside ... (Full Story & Photos)


BLAZE FROM THE PAST-2 FIRES 50 YEARS APART

Asst. Chief Joseph Fusaro, June 03

It is not unusual for old large buildings to experience a serious fire. The Lombardo Building is no stranger to this. Two serious fires did severe damage to the building 50 years apart. The first major fire occurred in June of 1964 while the second occurred in June of 2014. Both fires required a large response of fire equipment and firefighters to extinguish. The efforts of both groups ... (Full Story & Photos)



Box 3111 June 6, 1964. Westerly Furniture in the Lombardo Building. Photo taken moments before backdraft occurred.

Your feedback is important to us! Feel free to sign the guestbook.