2022 Incidents
January
66
February
40
March
52
April
38
May
41
June
47
July
69
August
60
September
October
November
December
2021 Incidents
January
50
February
48
March
63
April
44
May
63
June
57
July
79
August
81
September
67
October
59
November
71
December
75
2020 INCIDENTS
JANUARY
33
FERRUARY
51
MARCH
36
APRIL
26
MAY
65
JUNE
70
JULY
65
AUGUST
74
SEPTEMBER
64
OCTOBER
65
NOVEMBER
59
DECEMBER
38
2019 Incidents
January
76
February
48
March
42
April
38
May
57
June
63
July
79
August
52
Septamber
58
October
94
November
60
December
44
Total
711
2018 Incidents
January
56
February
43
March
73
April
46
May
43
June
52
July
77
August
85
September
58
October
65
November
59
December
55
Total
712
Web Counters
Website Visitors
Since
October 5, 2016

Visitors Today
Oct 07, 2022

Welcome to the Official Site of the Westerly Fire Department
Join Our Volunteers Today!
***CLICK HERE FOR MORE RECRUITMENT INFO***
---
*Important 2022 Tax Information*
The 2022 Fire District Tax Statements will be mailed on/about the first week of November and will be due by November 30th. When the 2022 taxes are processed check balance due by clicking the Check Account Balances link below. Also to check balances paid for Income Tax filing purposes, please click Check Account Balance link.
You can also
email your request to taxes@westerlyfire.com.
Payment Options:
MAIL - y
our payment to Westerly Fire District, PO Box 2952, Westerly, RI 02891
DROP OFF - in the mail slot at 180 Beach St, Westerly, RI 02891 (do NOT place payment in mailbox at Westerly Town Hall)
CALL - Personal Teller services listed below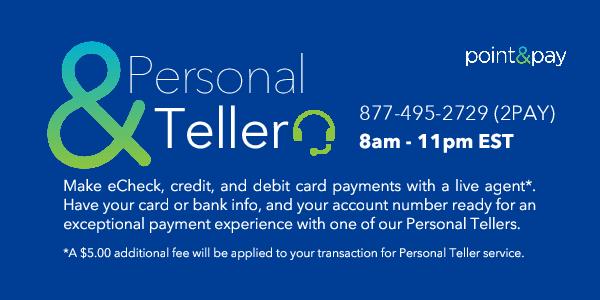 Box 3124-9-14-1975-Arriving firefighters find heavy fire showing from the front of the Westerly Grain & Supply Co.

BLAZE FROM THE PAST-WESTERLY GRAIN-SEPTEMBER 14, 1975

Asst. Chief Joseph Fusaro, September 08

Saturday September 13, 1975 was a warm day in Westerly with temperatures in the 70's. Daytime temps gave way to a very cool evening and overnight period with temperatures in the mid 40's. At approximately 1:50 am on Sunday September 14, Westerly Police officers Thomas Gulluscio and Joseph Zanfini were patrolling the area when Officer Gulluscio smelled smoke. The officers quickly discovered smoke emanating ... (Full Story & Photos)


BLAZE FROM THE PAST-WESTERLY AIRPORT AUGUST 9, 1998

Asst. Chief Joseph Fusaro, August 03

Saturday August 8, 1998 was a beautiful early August day. The weather was warm and the sky was blue. As day turned into night Sunday August 9th would bring a tremendous change to Westerly. In the early morning hours of August 9th Westerly Police Officer Kenneth Brown noticed a glow in the sky. His investigation led him to the Westerly State Airport where he found the terminal building on fire. ... (Full Story & Photos)



Box 1328-8-9-1998-Westerly Airport-Heavy fire showing from the center of the building as Engine 2 lays away from the hydrant near the A/B corner.



Box 1123-7-17-1994-117 Main St.-Firefighters force entry to attack the fire from the front.

BLAZE FROM THE PAST:117 MAIN ST-JULY 17,1994

Asst. Chief Joseph Fusaro, July 21

Sunday July 17, 1994 was a typical July day. It was warm with temperatures in the mid-80's and medium humidity. The festivities for the annual Feast of Mount Carmel had concluded with the fireworks at Cimalore Field. As always Westerly firefighters provided an engine to cover the fireworks display. Engine 3 and the crew on the detail had just returned to the station. At 9:59 pm, Westerly Dispatch ... (Full Story & Photos)


BLAZE FROM THE PAST-VIC MORGAN'S WAREHOUSE-JUNE 16, 1978

Asst. Chief Joseph Fusaro, June 06

Friday June 16, 1978 was a clear night with temperatures in the high 50's and winds were calm. Third shift roll call for Westerly Police had just ended and officers were sent to their respective beats. At 15 minutes past midnight a patrolman on the north side spotted a fire at Vic Morgan & Sons Home Center at 101 Canal St (31 Canal St today). He transmitted the alarm from fire box 4111 at Canal St ... (Full Story & Photos)



Box 4111-June 16, 1978-Vic Morgan & Sons Home Center 101 Canal St. The view from the street of arrival conditions.



Boxes 4121 and 4115-May 9,1986-The D side of the Calabrese Club when firefighters first arrived.

BLAZE FROM THE PAST: THE CALABRESE CLUB FIRE MAY 9, 1986

Asst. Chief Joseph Fusaro, May 19

Thursday May 8, 1986 was a typical early May day. Temperatures were in the low 60's and the nights were slightly cooler in the mid to high 40's. Clouds would be moving in overnight and a light drizzle was expected. Members of the Calabrese Society had two meetings that Thursday evening and the club was closed up around 10 pm. Around 2:35 am on Friday May 9 fire boxes 4121 for West St and 4115 ... (Full Story & Photos)

Your feedback is important to us! Feel free to sign the guestbook.