Welcome to the Official Site of the Westerly Fire Department
Join Our Volunteers Today!
***CLICK HERE FOR MORE RECRUITMENT INFO***
---
THE WESTERLY FIRE DISTRICT HAS NO TAX SALE SCHEDULED FOR 2023
*Important 2022 Tax Information*
The 2022 Fire District Tax Statements have been mailed and are due by November 30th.
To CHECK BALANCE DUE click on the Check Account Balances link below. Also to check balances paid for INCOME TAX filing purposes, please click Check Account Balance link.
You can also
email your request to taxes@westerlyfire.com.
Any questions, please call 401-596-3856 or 401-596-0402 x3
Payment Options:
MAIL - y
our payment to Westerly Fire District, PO Box 2952, Westerly, RI 02891
DROP OFF - in the mail slot at 180 Beach St, Westerly, RI 02891 (do NOT place payment in mailbox at Westerly Town Hall)
CALL - Personal Teller services listed below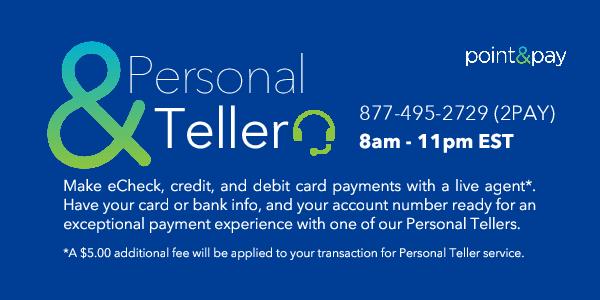 BLAZE FROM THE PAST-Main St. Shopping Center May 22, 1960

Asst. Chief Joseph Fusaro, May 25

Sunday evening May 22, 1960 was a quiet one. About 9:15 pm Box 4111 Canal at Friendship was sounded. For some reason, the box was stuck and could not be turned off. Chief Pasetti was forced to turn it off at the station. While this was happening, a fire was discovered in the new Main St Shopping Center. It was formerly the site of the R.A Sherman Lumber Co. Several old buildings were converted ... (Full Story & Photos)



Box 1125-May 22, 1960-Westerly Firemen stretch multiple 2 1/2 inch hose lines in an attempt to control the fire in the Main St. Shopping Center.



Marine 30 operating underneath the bridge.

Potter Hill Landing Bridge Fire

Asst. Chief Joseph Fusaro, May 21

At approximately 9:15 am on Sunday May 21, 2023 Westerly Firefighters were dispatched to the Potter Hill Landing for a bridge smoking. Upon arrival firefighters discovered the old cow bridge spanning the Pawcatuck River was indeed smoking. It was evident that a person or persons unknown had lit a campfire on the bridge's concrete deck near a seam. Ashes had dropped down into the old wooden decking ... (Full Story & Photos)


New Engine One

Captain Scott Fricke, May 15

Chief Mackay, A/C Fusaro, Captain Fricke, and Facilities Manager Cornelius had the opportunity to visit the Pierce Manufacturing plant in Bradenton, FL for an inspection on our new Engine 1. They met with the Allegiance dealer and several senior managers to do the inspection of paint, design, lighting and equipment installation, including a test drive. They also toured the facility seeing how the ... (Full Story & Photos)



April 22,1903-Eaton Grist Mill- A view from the front. Note the hose line through the door.

BLAZE FROM THE PAST: J. B. Eaton Grist Mill Fire April 22, 1903

Asst. Chief Joseph Fusaro, April 01

On Wednesday April 22, 1903 the ironclad structure known as the J.B. Eaton Grist mill on Commerce St was found ablaze a little after 10:00 pm. The grist mill was situated along the Pawcatuck River with the rear abutting the river. The fire was discovered by a number of different people out and about that evening. The fire bell in the tower of the firehouse on Union St. was sounded by two young men ... (Full Story & Photos)


BLAZE FROM THE PAST-Chase' s Fire High St March 26, 1978

Asst. Chief Joseph Fusaro, March 18

Saturday March 25, 1978 was a normal day in Westerly. Temperatures were in the low to mid forties and Westerly had recovered from the Blizzard of 78. Westerly firefighters were placing Ladder 1 back into service after the truck underwent replacement of its manual transmission with an automatic one. While out of service Alert Hook & Ladder Co. #1 members revarnished the wooden ladders, repainted the ... (Full Story & Photos)



Box 534-March 26, 1978-A view from side A of the Chase fire on High St. Westerly Ladder 1's ladder pipe going to work.

Your feedback is important to us! Feel free to sign the guestbook.